Public Outreach: The River's Threads
The River's Threads | Au fil du Saint-Laurent is a community stitch project that integrates cyanotype, eco-printing, and natural dye in a large River-inspired textile into which people are invited to embroider their engagement with our magnificent waterway. A person can sit and contribute to the project for as little or as long as they like, converse or not, and embroider either sketched-out motifs or words that relate to the River life or free form elements of the their own choosing.
Oriented to sustainability, upcycling, and biodegradability, The River's Threads uses only natural materials (linen, cotton, silk), much of it upcycled, and integrates plants as collaborators: their bodies create imprints and offer chemistry that beautifully tints plant-based cloth. We hope the artwork will be impressive when it is complete; we are delighted that eventually it will fully rot back into the landscape with no chemical residue or plastic remainders.
A second aspect of this collaborative work is a short audio-recorded interview, which gives participants the opportunity to discuss their experience of stitching and their connection to and wishes for the St. Lawrence.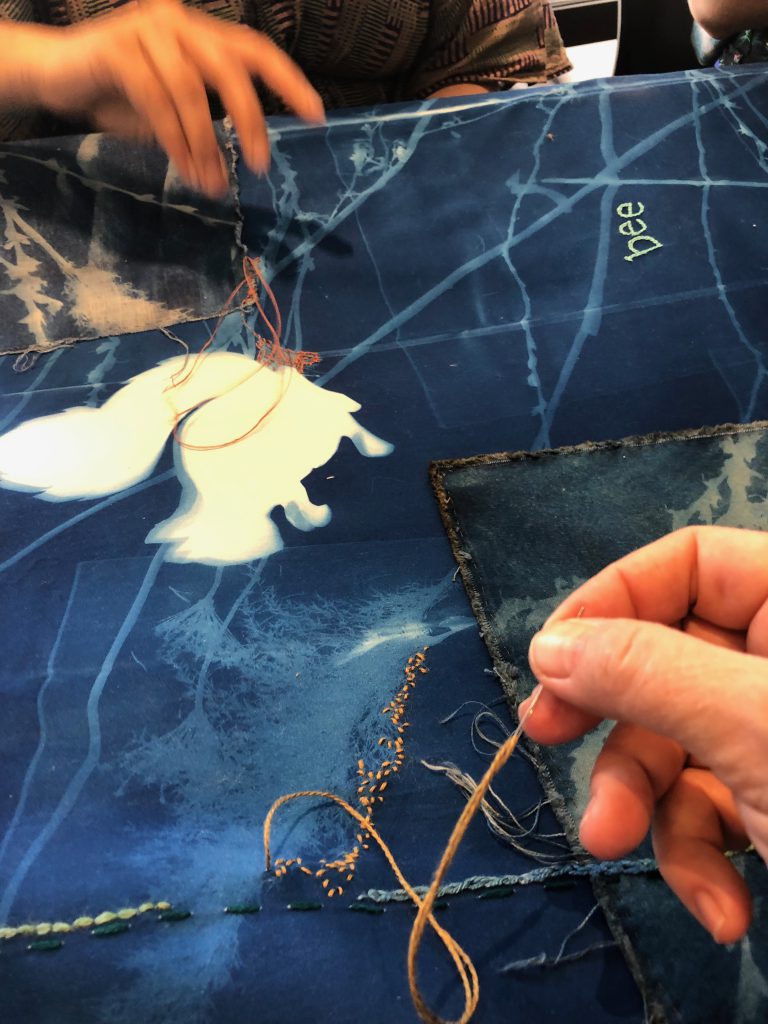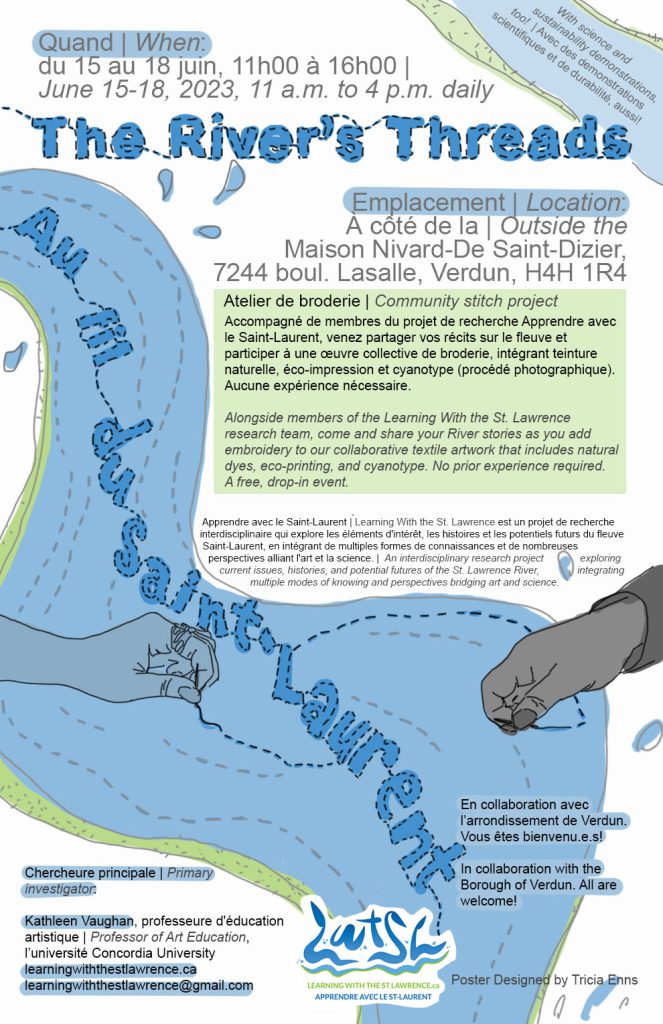 The River's Threads is traveling to multiple stops along the St. Lawrence, from downtown Montreal (May 8-13, 2023), to Verdun's shoreline park (June 15-18, 2023), to Cornwall, Ontario (October 2023). This work has been created by PI Kathleen Vaughan with artists/graduate research assistants Sharmistha Kar, Jacky Lo, Emilie O'Brien, and Van Randall. Informative didactic panels and colouring of cotton and linens integrated into the work was done by Gen Moisan, an artist, researcher, and PhD student.